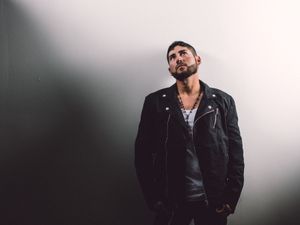 Bio
Jorge Armando born in Brownsville Texas moved to Florida at the age of 8 ended up in Alabama years later.
i aim at creating songs that give voice to my experiences and highlight common perceptions on life in a way that draws a connection with many.
i want those encountering the day-to-day to engage with them and transport their mind to the deepest levels of imagination.
as a child i learned that it is only through the creation of positive emotions that the greatest impact can be done.            
Currently working on some new tracks for a full album. 
 ______________________________________________________
Jorge Armando nacido en Brownsville Texas se mudo a la Florida a la edad de 8 termino en Alabama Años después.
mi objetivo es crear canciones que den voz a mis experiencias y resalte las percepciones comunes sobre la vida de una manera que conecte con muchas.
quiero que los que se encuentran en el dia a dia se involucren con ellos y transporten su mente a los niveles mas profundos de la imaginacion.
de niño aprendi que es solo através de la creacion de emociones positivas que se puede lograr el mayor impacto.
Actualmente trabajando en algunas pistas nuevas para un album completo.